Now considered one of the UK's top guitar builders, Mark Bailey is opening the doors to guitar building, making it more accessible for everyone and allowing people to achieve their dream at home. If you've ever wanted to build your own guitar then look no further.
"It's never been about the money, I just want to pass on my knowledge to others so the art of guitar building lives on long after I'm gone." - Mark Bailey
FULL ACCESS
ALL THREE COURSES
Leading guitar builder Mark Bailey has thrown his all into creating the most detailed, beautiful and painstakingly choreographed guitar creation courses in the world. Perfectly paced and lovingly edited. With our premium membership you get full access to all Mark's courses past and future.
The Best Online Guitar Building Academy

The Guitar Making Academy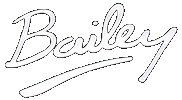 British Made, World Class, Guitar Makers