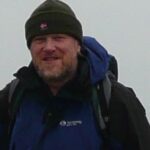 Rocknroller912
Group: Customer
Joined: 2020-08-12

Rep Points: 7548
I've been repairing and occasionally making new instruments since 1982 off and on, with a few breaks for family reasons, minor health problems and day time job commitments.
I retired from full time work in 2019 and have focussed on instrument work full time, working with violins, violin bows and guitars.
Some people call me a tool, others are less complimentary. Tools being useful things.