Vacuum Press Masterclass - coming soon!
Hey guys - very exciting news!
Darren King from BagPress.com is here at the Bailey Workshop - we are filming a masterclass on using the Vacuum Press for making Sides and Backs...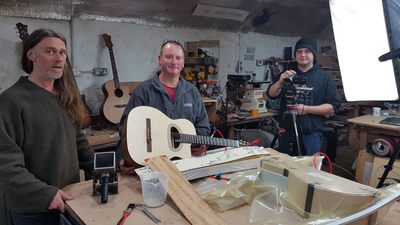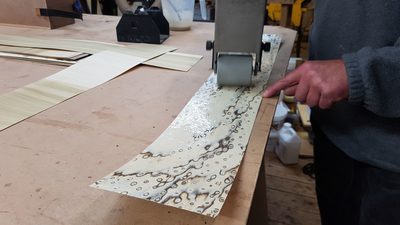 Filming went very well today - we got a side and back glued up in the bagpress - can't wait to take them out of the bags tomorrow and see how they look...I will of course let you all know!
Measure twice, cut once...
Now it makes sense....
Bagpress, wood, guitars and some really neat clamps. It all fits together quite nicely.
It looks interesting
good luck