Private Messaging
We're experimenting with PM'ing -
I think it could be really useful - what do you guys think?
Measure twice, cut once...
Right, I am one of Paul Gilbert's online Rock Guitar students at ArtistWorks and they have a PM function. People don't tend to use it on a regular basis as it's not very good. As students we tend to use it to send our email addresses to each other or social media platforms as it is more efficient. It's really clunky for tablet users as well, really annoying.
What it does have that everyone uses a lot, every day, is what they call the "Shoutbox". Anyone can just type into it, usually just to say hello and to engage in general conversation. Everyone can type, read and edit their comments and there are some great conversations. 
A PM function may be useful on here but my experience of people using one is not too positive but that's not to say people wouldn't use it. This is my view but see what other people think. 
Carpe Diem and build your dreams
Ace! Top contribution as always - I'll ask the team about that...
Measure twice, cut once...
This is an example of a "chat panel" in a website. (See picture)
It is popular on this website example, it's for general day to day conversation instead of clogging up the forum threads (sometimes) with irrelevant conversation. 
If we had one here in this forum, do you think people would use it?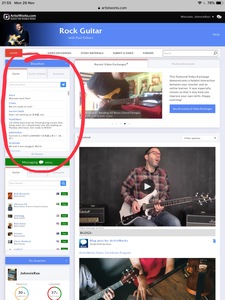 Carpe Diem and build your dreams
I've sent a couple of messages to Mark via his email as the content would be of no interest to other users. I suppose if I really wanted to contact someone privately I would seek out an email address or ask for an address, though most communications would normally reside in the 'public domain'. 
A shoutbox sounds good because when there's loads of topics it can be a bit of a drag trying to find things that interest or amuse. Also, it places gobbets in a box that might get emptied regularly.