If All Else Fails...The Turnip Method
Drilled your fret marker dots in the wrong place...AGAIN? Finish messed up for the THIRD TIME? - here is how to fix it
A last resort really but guaranteed to work!
Stand about 6 feet away from the workpiece and throw turnips as hard as you can at the offending area (the harder you throw them the more effective it will be)...this usually takes a quite a large quantity of turnips but pretty soon you'll start to see it disappear!
If you cannot find any turnips then it is fine to substitute other root vegetables. It is even OK to mix them up a bit - have fun experimenting and don't forget to post 'before' and 'after' pics and let me know if this method works for you!
Measure twice, cut once...
The Turnip fix can indeed be further enhanced by first drinking large quantities of whisky.
If you do go down that route then you might also like to try stripping down to your underwear and shouting the word 'DISAPPOINTED' at the top of your lungs.
Measure twice, cut once...
Oh what a great idea, I will definitely remember this tip. I could have used it on my latest build when I messed up my lacquer, it would have saved me a lot of time and effort stripping it down again. Oh well, I'll use the turnip trick next time. 
Would a bowl of apple pie and custard work do you think?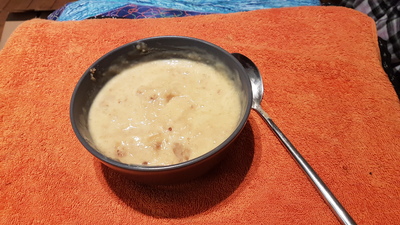 Carpe Diem and build your dreams
Measure twice, cut once...
Holy Smoke! That is amazing, what a great fix. That good to know and being part of this school forum is going to help me and a lot of people out massively. 
Carpe Diem and build your dreams
Turnip turnip turnip turnip turnip.............. TURNIP!!!!!!!! Ahhhhhhhhhhhhhhh........????????????
Carpe Diem and build your dreams