No More Sloppy Neck Joints!
Ok, here is one perennial problem that can now be put to bed permanently! Sloppy fitting neck joints!
Here is the working prototype of the adjustable neck pocket routing jig designed to either be used directly on the guitar body or to produce multiple working templates for different widths and tapers of neck, or even for parallel neck joint pockets if that's your preference.
Currently the jig is adjustable in width from about 43mm (uke territory) up to over 70mm but if anyone can see a use for adjustment above or below these dimensions then please let me know, it's not difficult for me to incorporate that change. The maximum angle is just over 88° and this considerably more than you'd normally need, even in the weirdest of instruments. The jig is made up from two layers of 12mm MR MDF and, if it is glued together then some of the screw holes can be redeployed as a means of holding the template to a new blank.
I would expect that the neck be machined to finished dimensions first and then the jig adjusted to fit tight to either side off it, with the neck either butted up to the end of the jig recess or aligned with a marked position on the jig, so that the jig adopts the precise angle of the neck. A test cut would then be carried out to check for the conformity of the cut to the template (cutter/bearing accuracy does vary a little) and any adjustment be made by way of lateral movement of the template relative to the body of the guitar, so as not to alter the angle of the template sides. Ultimately it is down to you guys to decide exactly how you prefer to use it but the key thing is that it is easy to change the angle to suit any required neck pocket.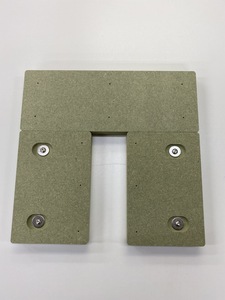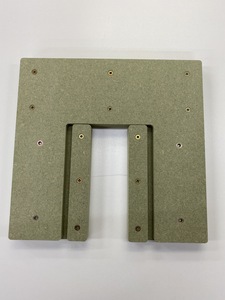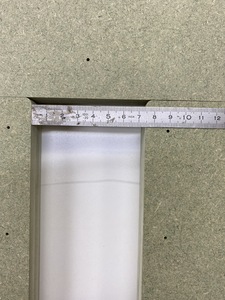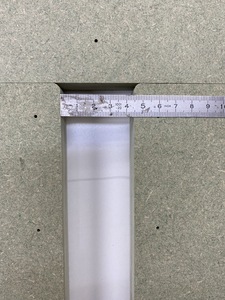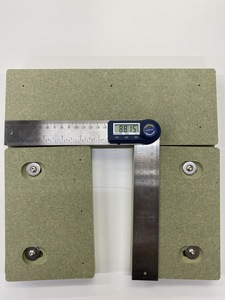 Let me know what you think.
Cheers
Darren