Sweet 16 ? HAPPY BIRTHDAY TEEVEE ONE OH ONE * update*
Announcements from GuitarMaking.co.uk
Topic starter
19/04/2023 12:11 pm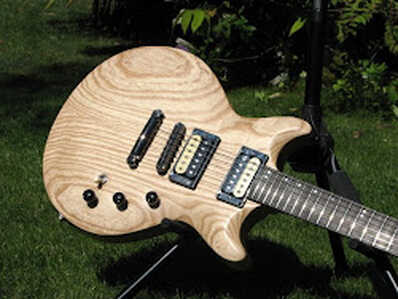 *update*  it is 16 years old - 2007 vintage !
This beauty was the result of @tv101 's first visit to the Bailey Workshop ...  seems like yesterday (and a hundred years ago)
We are all a wee bit older... and mebbe a bit wiser . Thanks to TV for just being himself... will raise a big glass to you 🍾 🍷
CHEERS 🍻 🥂 🍵 
Here's to the next 100 !!!
Measure twice, cut once...
That was one of my big life-changing experiences, for which I will forever be grateful to you, for your confidence that - really - I could and would build a guitar, you patience, your incredible skill-sharing and for being you.
That week, with you, Carol, Fiona, Billy and the other guys in the workshop for a week - seriously changed my life.
Thank you.
Online guitar making courses – guitarmaking.co.uk
Online guitar making courses – guitarmaking.co.uk
I'm back!!
Took a while to clear up after all the wild parties, to recover from the celebratory events, and get back to the UK, but I think I can safely now say that I am young-no-more.
Obviously not as old as @jamesbisset but then few are.
Thanks for all the well wishes and other comments
😋
Who's next?
That guitar is still going strong too.  That was a real "I don't believe I just made this" moment for me and everyone who knew me (and my complete-absence of practical skills at the time).  Swapped the original pickups out for something a little more suiting to the guitar and reshaped the headstock (originally "designed" in the pub one evening - bad move).
Online guitar making courses – guitarmaking.co.uk