Heel Block materials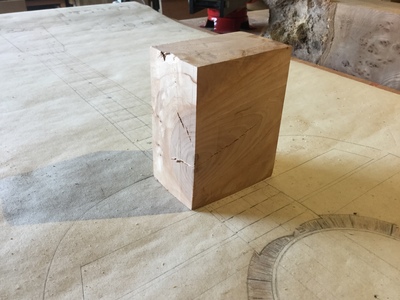 This might be a stupid question but should I abandon this heel block, on account of the cracked knot you can see on the pictured face?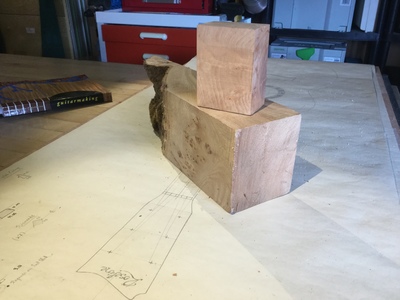 I have this block of what I think is Alder, but it's difficult to read the end grain faces. You can see the live edge in the distance, which I presume indicates the direction of growth upwards?
Any comments appreciated.
Bin it ? looks like it is full of cracks....not good!
Measure twice, cut once...
I've not made a heel or tail block using Alder - I do have to recommend you stay 'on script' obviously but... if it is a good enough piece then I don't see why not - Go for it and let us know how it turns out!
A quick check confirms it is comparable to spruce in strength. I have used spruce...and of course Mahogany. I've also used Cedrella.
Just make sure it is not too weak after you have made the slot - You should not be able to break it by hand...try it - if it breaks it was bad...only bad things break (a wise man once told me)...
Measure twice, cut once...