Melvyn Hiscock
I went to order the book but dang, it's expensive. It works out to about 60€ with shipping for me, uff! I may just have to wait until Amazon has it...
@mattbeels Wow! Matt I'm sorry the UK is no longer in the E........ No! Stop it before you start (note to self). Dad luck Matt. If and when I send you something, I can stick a copy in the parcel for you. 👍
Make guitars, not war 🌍✌️🎸
Thanks @boo, but it's not really due to Brexit. The book is £39.95 plus £10.70 shipping to Germany. £50.70 = €58.43. It's expensive, plain and simple. I'll but it but I need to wait as I'm a bit short on funds atm and it's not like I need the book. I recently bought the Neck Pocket Jig (should be here tomorrow) and today I bought the MDF and the hinge for making my jigs and I still need other supplies for the shop etc... 🤘🍻🤘
@jonhodgson Me too. 👍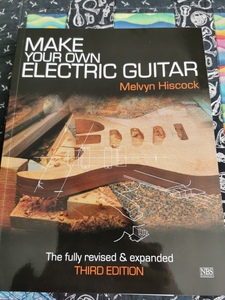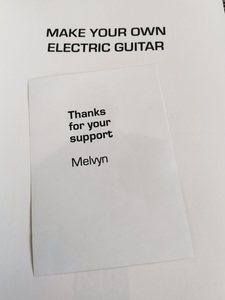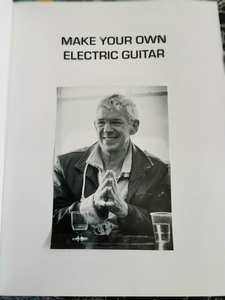 Make guitars, not war 🌍✌️🎸
For anybody who's wondering whether to order this I'm going to say that not only does it contain a lot of useful information, but even if you never actually read it yourself it will make an excellent coffee table book to put next to your copies of Stephen Hawking's A Brief History of Time and Sun Tzu's Art Of War for impressing visitors with the breadth of your knowledge. 
Brexit has made life difficult for guys like us. I'm still trying to get a wood order from Belgium that I placed in November 2019 for which I paid Belgian VAT and no doubt I will have to pay UK VAT also to get it here.
Some people call me a tool, others are less complimentary. Tools being useful things.