Reading and measuring
"This week I will be mostly reading and measuring" (Jesse's diets). 
It's raining here today so no work for me. But, I have just taken delivery of a parcel from the US of A which contains a book about guitar finishing, a string spacing rule and a small shop rule that has the zero point in the middle. 
It's all good fun.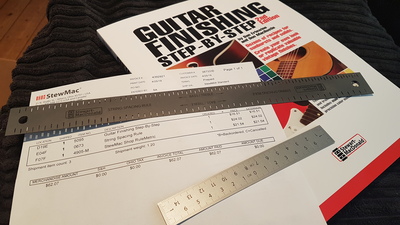 Carpe Diem and build your dreams