Jigs, patterns, and lines on paper
Yikes! that's a lot of work, @Wayne_F  on yer shoulder, no doubt. I was fortunate to find a 
couple of guitar builders whom sent me a couple of neck blanks at a fantastic price...2 3/8" x 4 1/4" Quarter-sawn Mahogany. These guys build custom guitars, here in Oregon - Breedlove, and they basically thought it was neat that i'm adventuring into a guitar build - to their credit!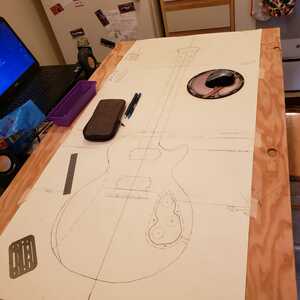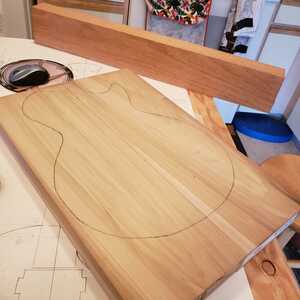 I'm not making a whole  lot of sawdust...yet - but i have found a 'tool library' where i can
rent an appropriate bandsaw. So, next weekend i will practice on cutting out some patterns, then I'll
cut my body blank - that is, if I can secure the bandsaw; it's first come - first serve.
My design plan is finished, and i have pretty much all my parts. 
Moving along, like a herd of turtles...