Mirka Deros
15/07/2021 9:34 am
Topic starter
I'm hovering over the buy button and not for the first time.
I've been hovering over the button for a while now @cheesewhisk. Still saving the pennies to get one but hopefully one day. It'll come in handy for loads of other jobs too.  
🙏🎸🙂🎶
🗝️ "Life's what you make it"🗝️
It is very good - only had mine for about a year and haven't used it lots but it does work really well.
Measure once........
Measure again.........
Sod it - make tea!
Yeah, I've got a Mirka sander too, it's the air version. I plug it into my airline (from the compressor), attach my extraction from the shop vac and use different grades of Abranet and Abralon discs. I absolutely love this system and I can't fault it. I've used a lot of sanders over the years and this is the best by far.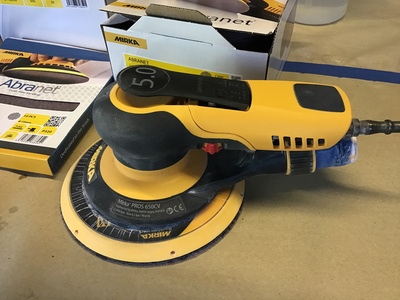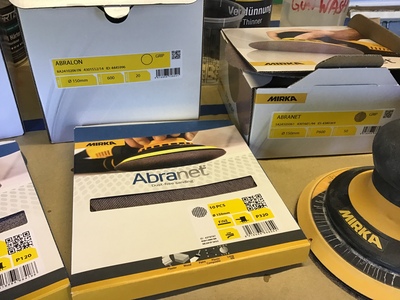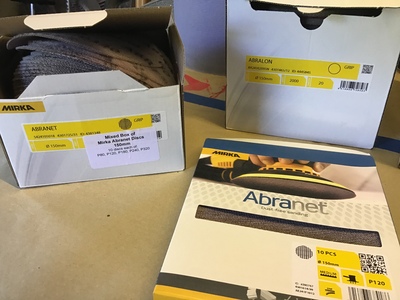 Make guitars, not war 🌍✌️🎸
Stop hovering and take the plunge. 😁👍
Make guitars, not war 🌍✌️🎸
15/07/2021 1:56 pm
Topic starter
Order placed, thanks guys, a great help as always. Or enablers, both work for me 🙂
Well done - the air version wasn't an option for me - my compressor isn't big enough - the dust hose goes straight into my shop vac and that has a power take off setting.   Just have to remember not to put the Mirka down upside down……..
Measure once........
Measure again.........
Sod it - make tea!
I've so far managed to resist the GAS directive to buy a Mirka, I don't know how long that will last.
But I will say that even if you don't buy the Mirka sander, I can highly recommend the Mirka Abranet pads. It's not just that they sand well, but also the loop backing grips WAY better than the pads that came with my Triton (which would actually slip off).
The pads (which are quite cheap per pad, the only thing is I had to search a bit to find someone that supplied multigrit packs so I didn't have to buy a year's supply just to get a proper range of grits).
How is the Mirka when it comes to vibration? A long session with the Triton leaves me with that weird feeling in my fingertips that many people who've taken long motorbike rides will know.