My own headstock decals!
Topic starter
12/03/2021 8:19 am
I decided I should have my own 'brand' because, for me, a guitar just is not finished without a logo 🙂
Not that I want to sell or really custom build guitar as a professional. I just want to get as close to pro as I can.
Let me know what you think!
These have been finished with nitro satin clear coat.
Note that I only have coated the top of the headstock in lacquer., the rest of the neck, sides and back of the headstock have been finished with shellac. Shellac is not usable to mask the edges of the decal, it even makes it worse - I've tested 🙂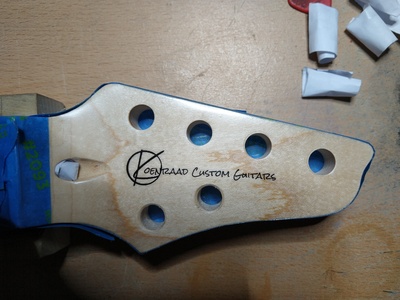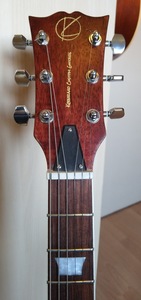 Next pics are the parts casters. decals have been applied,but not yet coated with a clearcoat