First electric build - finish complete
Topic starter
31/05/2022 4:38 am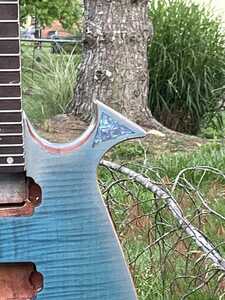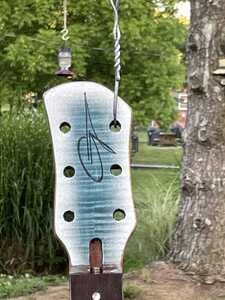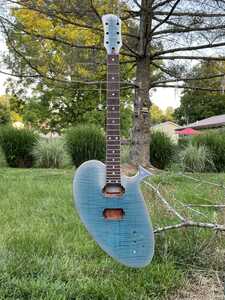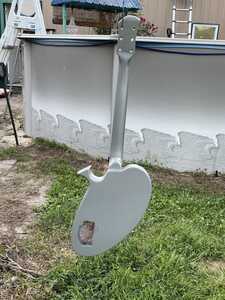 As far as getting it on the guitar. Now I have to wait 7 days before I can sand and buff. I stuck it in the drying cabinet and that's where it'll stay until next Monday. I'll have the pots wires and ready to drop in and hopefully I'll have made my mind up on the pickups.
I use water-based finishijg products as much as possible. Non-flammable. 😁
I use Emtech water-based finishing products for the most part. 
For this guitar I used:
NR4000 in ebony, NR4000 stain base with Mixol tints blue and 3 shades of mica for the blue. That's 1 coat you see on the headstock and front.
HSF5000 primer tinted with Mixol silver and white mica then sprayed EM6000 mixed with mixol silver, mixol white and black, and white mica for the silver on the backs, sides, and edges of the body, neck, and headstock. Then 7 coats of EM6000 clear to finish it off.
Ill let you know how it all works out next week. 
There's a sag in the clear on the back and I discovered that it's better to stain a maple fretboard after you've done everything else. 😂 Well almost everything. Before strings but after applying a finish to the body, neck, and headstock.😁
And I forgot a step. Drill the bridge holes. 🤦🏻‍♂️🤦🏻‍♂️🤦🏻‍♂️🤦🏻‍♂️🤦🏻‍♂️🤦🏻‍♂️🤦🏻‍♂️ Damnit!
This topic was modified 4 weeks ago by
Rathius