**Super large flake in Pink Strat**
Topic starter
24/04/2021 12:29 pm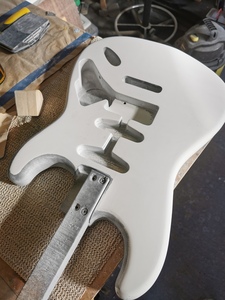 This Strat was sent to me recently from America for a paint job and it needed some repairs done before I started with paint. Those repairs are done now and the whole guitar body is now in primer and almost completely flattened to P320 grade, just the inner part of the horns to finish off. 
So whilst I'm sitting here recovering from my vaccination jab a couple of days ago (I'm fine now), I'm deciding on which silver flake to use as the effect base before the bright pink candy paint is applied over it. I have several in my stock but I'm just pondering. The bigger the flake, the the more wild the effect, the colour is irrelevant. What do you think? The 2nd from left is the one is used on the Sun King Strat and the mix of the Hollywood large and small rainbow flakes I used on this pink spray out test shape.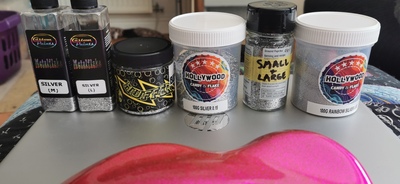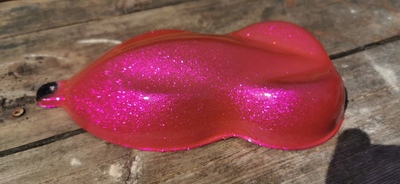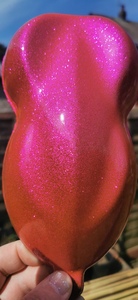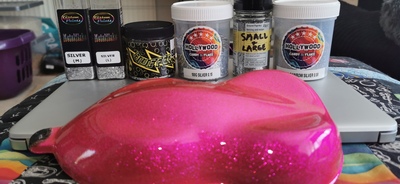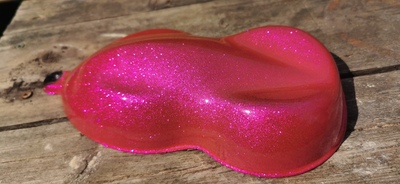 Make guitars, not war 🌍✌️🎸
Topic starter
24/04/2021 12:49 pm
Or...... How do you delete a thread? 
Make guitars, not war 🌍✌️🎸
Topic starter
24/04/2021 1:06 pm
Make guitars, not war 🌍✌️🎸