The Thistle Acoustic Guitar
A couple of years ago I signed on for Mark's "Build an Acoustic Guitar at Home" video course. After a year, I completed the work and attach for your amusement some images of the "Thistle". You will see where the name came from. Thanks to Mark for a course which made life simples for a first time build and for the comprehensive flat pack containing everything needed. Hope you enjoy the photos as much as I enjoy my new toy.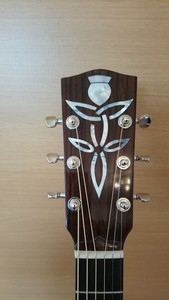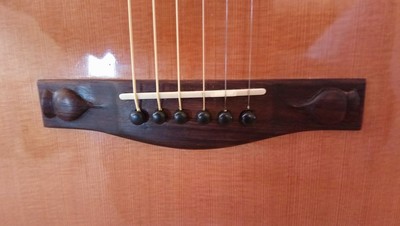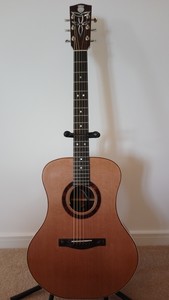 WOW - Amazing to see what is possible...
THANKS John !!
Measure twice, cut once...