BYOEG Black Stealth
Topic starter
03/05/2021 9:48 am
Good morning fellow builders, how are you all?
I'm starting another build, a Bailey Bandsman again.
Started with the neck by marking everything out, this one is going to be 24.75"  scale length, Gibson style. I am stacking the heal and headstock to make a scarf joint from a 22mm neck blank. I buy neck blanks long enough so it gives me the option to scarf joint if an angled headstock is needed and/or a stacked heal for a set neck. If the blank only gets used for a parallel neck type (Fender style), I will be left with a nice off cut. I usually make something nice for my wife for the house (nothing gets wasted).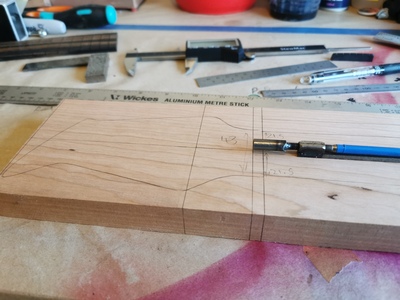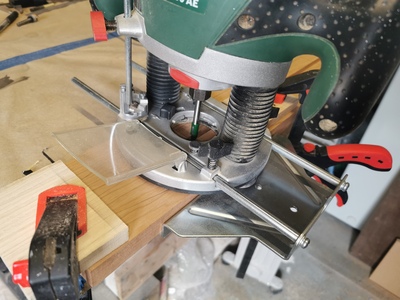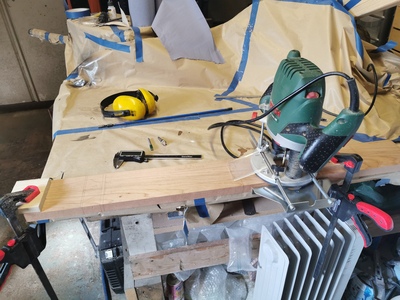 Online guitar making courses – guitarmaking.co.uk