**BUFFER** Unboxing, setup and demo
Topic starter
01/04/2021 11:48 am
Aaaahhhhhhhhh Haaaaaaahhhhhhhhhhhh...... (my best Alan Partridge impression) 😆 
A nice delivery chap has just dropped off, at my front door, a fairly heavy parcel from Darren at Bagpress. @darrenking For those of you who don't know, Darren is one of the community members here that is very kindly helping us all out by making tools, when he can, that will benefit our enthusiasm for guitar building. He doesn't do that full time, he does it for his love of the hobby and because he is an all round good egg (that means he is a good person, not round and egg-like 🤣). 
In this thread I will unbox this very sturdy and neatly bound package to reveal the carefully crafted contents. I will then assemble what parts need to meet each other to enable it to work. I will commission test it before attempting to polish something to a high gloss finish, using various polishing compounds and mops (buffing heads). Pictures and videos, as well as written text will be uploaded to cater for everyones' learning styles and preferences. 
The idea behind anything any of us make for any of us to use in our workshops is that they need to be something we can just use at home. It's not about who's got the biggest and best tools/machinery/equipment, it's about what we can get out of a box, plug in and use in a shed/garage/garden etc. We are guitar building enthusiasts and a lot of us do not have big workshops, we have our humble homes. 
Let's see how this paint/wood/surface buffer does out of the box, into a garage/workshop and beyond. The future is shiny shiny. ✨✨✨✨✨✨
Cheers.
Boo 🤘😁🤘🎸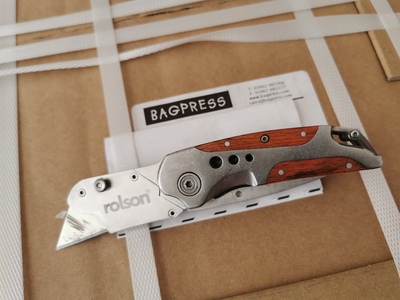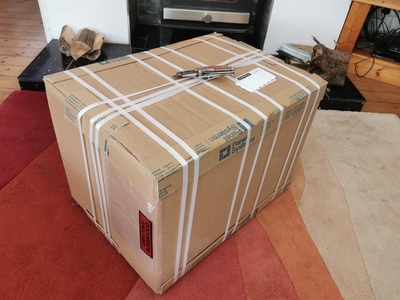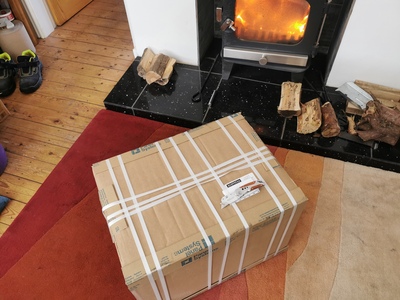 Make guitars, not war 🌍✌️🎸