Build 2020 #6
Topic starter
05/09/2020 6:14 pm
I'm pretty sure this is my 6th build of the year.
I wanted some Korina.  The timber yard said that Idigbo was pretty similar.  Plus, they had Idigbo (and didn't have any Korina).
Plank #1 was almost wide enough for a one piece body.  Instead, this is a 3-piece body.  There would have been too much waste if I'd made a 2-piece!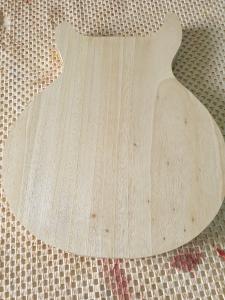 Online guitar making courses – guitarmaking.co.uk